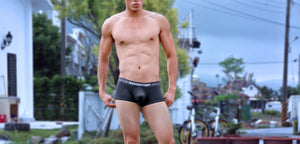 UNDERSTAND is not only shooting in Japan, but also Taiwan!
For developing a new brand, the most important is the products, the most fun part is building a brand image. And model shooting is of course a crucial part of it.
Being a Taiwanese, of course I should try my best to introduce my country with lots of beautiful scenery and nice models to my boss.
After half a year of recruitment, we finally found a Taiwanese model matched our brand image. And also got a Taiwanese photographer living in America.
That's it! Everyone flew back to Taiwan from different places of the world at the same time and started an exciting day shooting .
I have to say, the most beautiful scenery in Taiwan is "People"!
We were a team with a professional photographer, a well-cooperated model, a logical and agreeable project manager.(Oh yes, that's me!) And even the host of hostel is super accommodating that treats us as his friends.
Everyone is perfect and the shooting was completed in happiness and laughing.
I felt so grateful and proud hearing my boss kept saying "we got to do this again soon!"
We gonna try harder to make our brand become more international and known by more people from different area, and we trust that after trying our underwear you can't put it down.
Lastly, sharing a photo behind the scenes (Oh yes, that's me again!) and our link for model hunting.
https://tw.under-stand.jp/en/pages/model-wanted
If you are interested in photo shooting, don't be shy, just contact me now. Let's have a shot! Also welcome introducing someone you think they are suitable. UNDERSTAND?
1 comment